Obstetrician / Gynaecologist
Northern Obstetrics and Gynaecology Specialists (NOGS)
Northpark Private Hospital, Bundoora
&
Mercy Hospital for Women, Heidelberg
Obstetrician / Gynaecologist
Northern Obstetrics and Gynaecology Specialists (NOGS)
Northpark Private Hospital, Bundoora
&
Mercy Hospital for Women, Heidelberg
Dr Nicola Fitzgerald is an Obstetrician and Gynaecologist. She sees patients at Northpark Private Hospital in Bundoora. Her services include:
general obstetrics (pregnancy care)
general gynaecology
colposcopy
laparoscopic surgery
vaginal surgery
Nicola is an experienced, compassionate and understanding obstetrician.
To ensure that she can provide high quality care to each and every mother over the course of her pregnancy, Nicola limits the number of pregnancies she manages.
Nicola is always available to provide information, answer questions and guide you along the way.
Being part of a small group practice, Nicola is personally available for the majority of your pregnancy and takes great pride and enjoyment in being so intimately involved along the journey.
Nicola manages high- and low-risk pregnancies. She can deliver your baby at either Northpark Private Hospital or the Mercy Hospital for Women.
Nicola is experienced in all aspects of antenatal care. She performs normal vaginal deliveries, induced deliveries as well as caesarean section deliveries.
Nicola provides exceptional levels of care and clinical expertise. She is experienced in managing a wide range of gynaecological conditions, including:
Heavy periods
Endometriosis
Contraception
Fibroids
Menstrual problems
Pelvic pain
Uterovaginal prolapse
Ovarian cysts
Menopause
Infertility
Cervical screening
Nicola has a keen interest and significant clinical experience in minimally-invasive laparoscopic (keyhole) surgery and is a member of the Australasian Gynaecological Endoscopy & Surgery (AGES) Society.
She operates privately at Northpark Private Hospital in Bundoora with a team of highly-skilled and experienced anaesthetists, surgical assistants, clinical and technical operating theater staff who are motivated to provide the very best patient outcomes.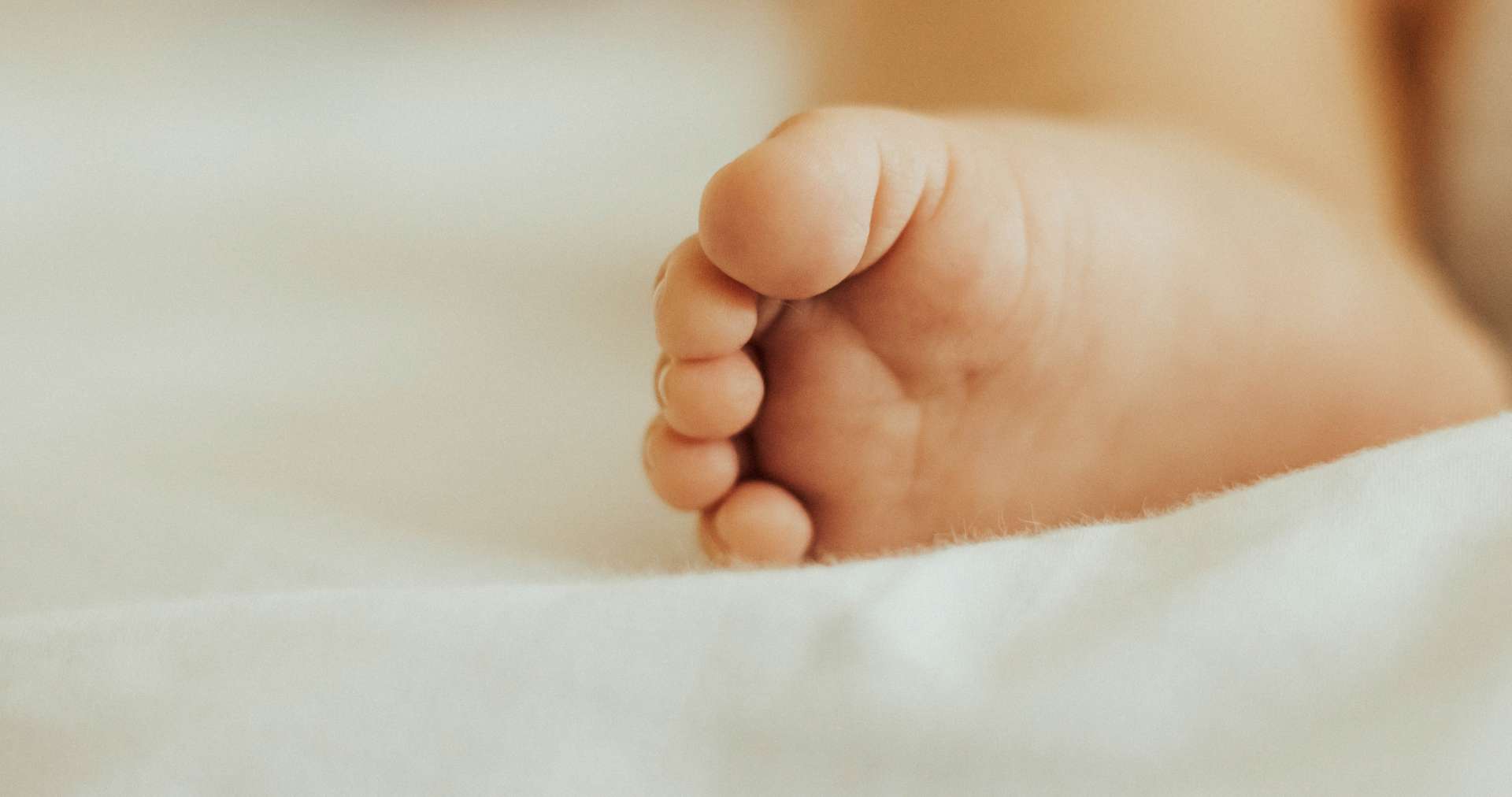 Training
Nicola completed her medical degree at the University of Tasmania. She went on to complete her Obstetrics and Gynaecology specialist training with Monash Health, Eastern Health and West Gippsland Hospital.
Nicola spent three months working in Port Vila, Vanuatu before deciding to become an obstetrician/gynaecologist. Assisting women in need during this time confirmed Nicola's passion for women's health. She has returned to the Pacific ever since.
In 2012 Nicola worked in Fiji at Lautoka Hospital and for the Fiji National University. This provided valuable experience with a wide variety of women's health problems and advanced her surgical skills.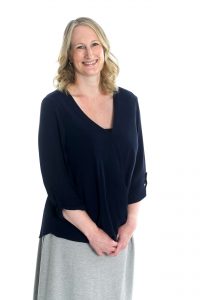 Private Consulting
Nicola sees patients privately as a member of the Northern Obstetrics and Gynaecology Specialists (NOGS) group alongside her colleagues Dr Kim Thompson and Dr Gene-Lyn Ngian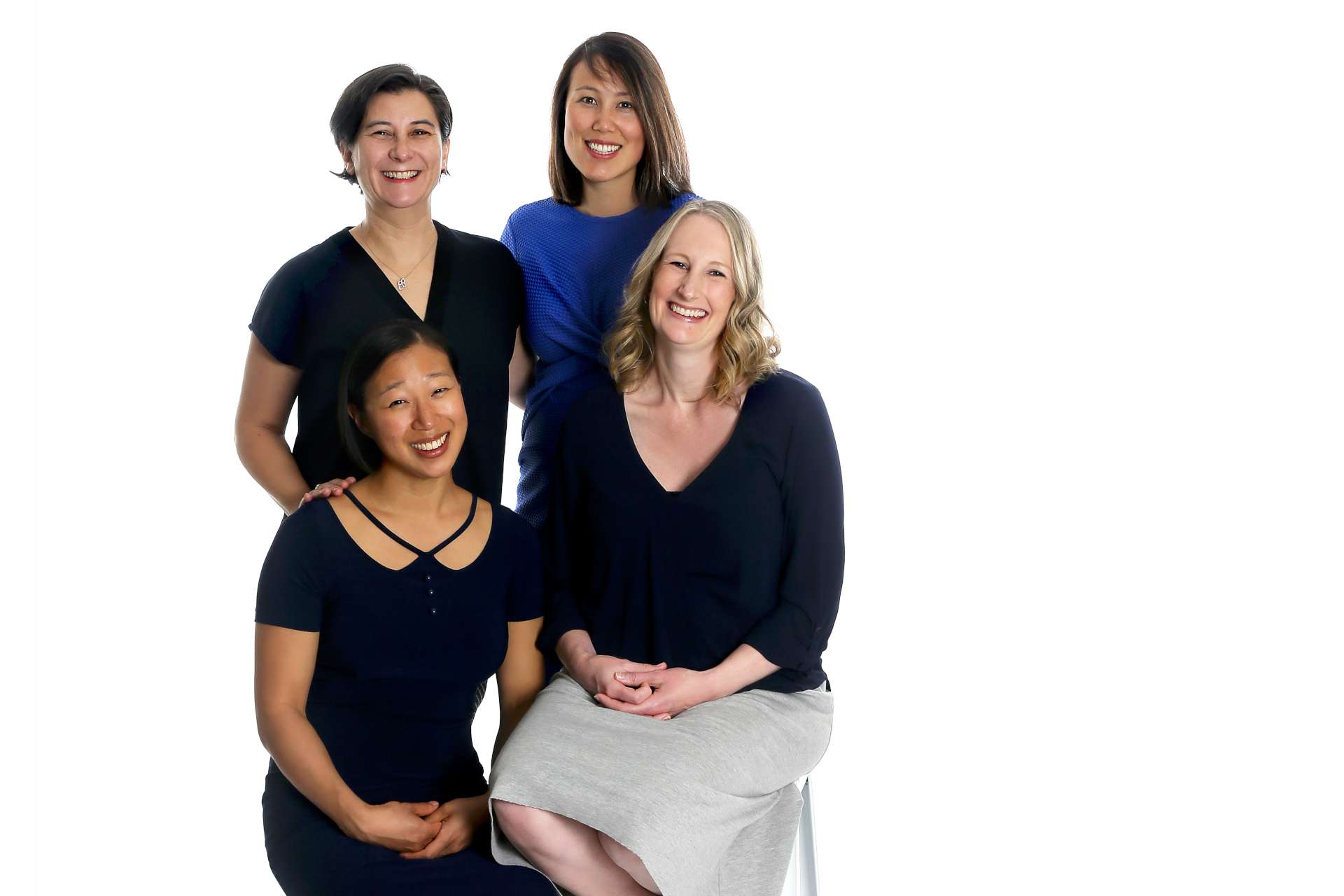 Public Consulting
Nicola works as a clinician and surgeon at Mercy Hospital for women. Her roles there include:
Gynaecology Clinic Consultant
Gynaecology Operating
Antenatal Clinic Consultant
Labour Ward Consultant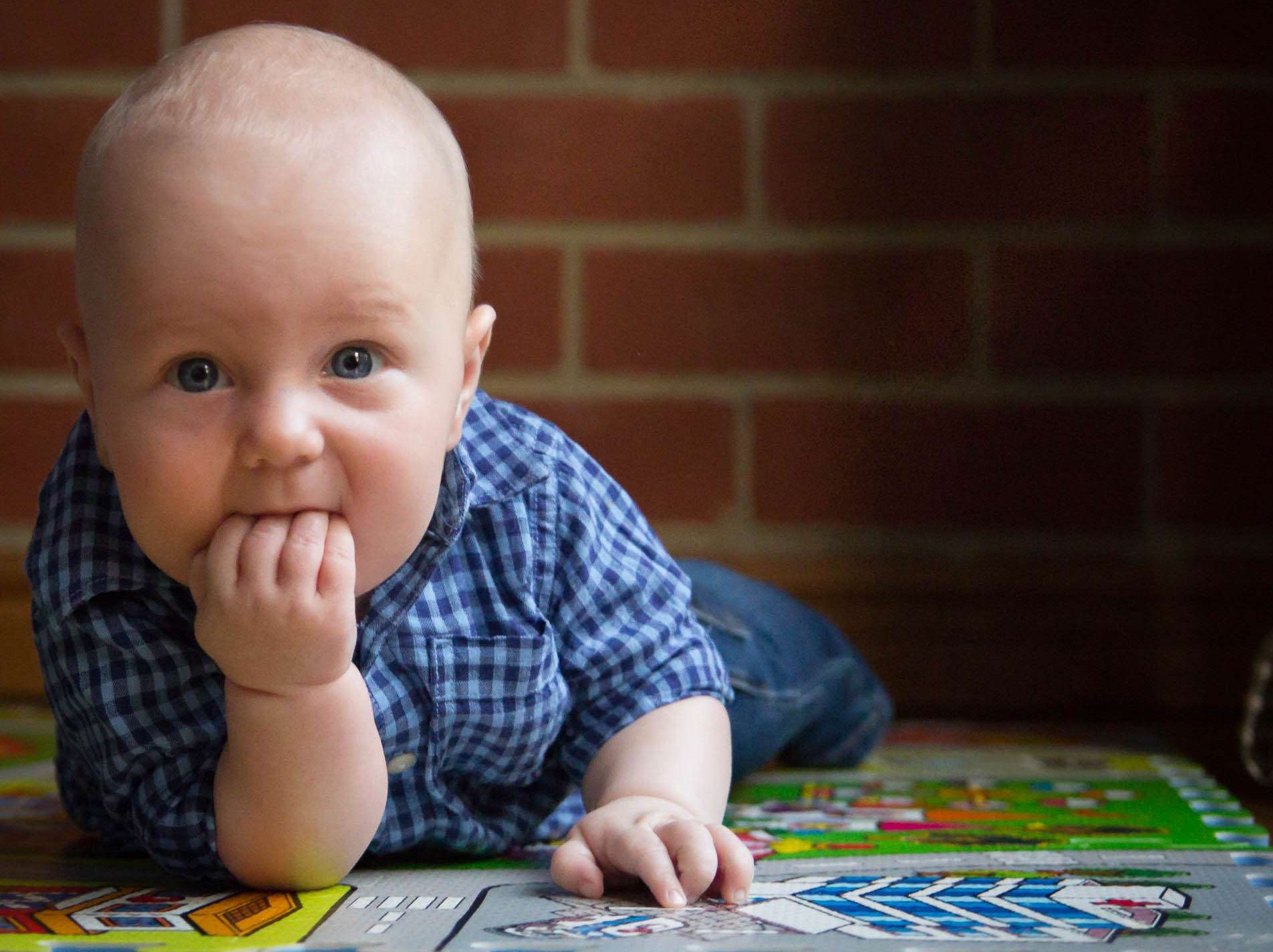 Charity
The PICCSI Project was founded by Nicola in 2017 (more about that below!).
Private Life
Nicola grew up in the northern suburbs of Melbourne and continues to live locally with her husband and their two young sons.
She is passionate about helping women and enjoys really getting to know her patients. She is excited to practice in a setting that provides friendly and personal care of the highest standard.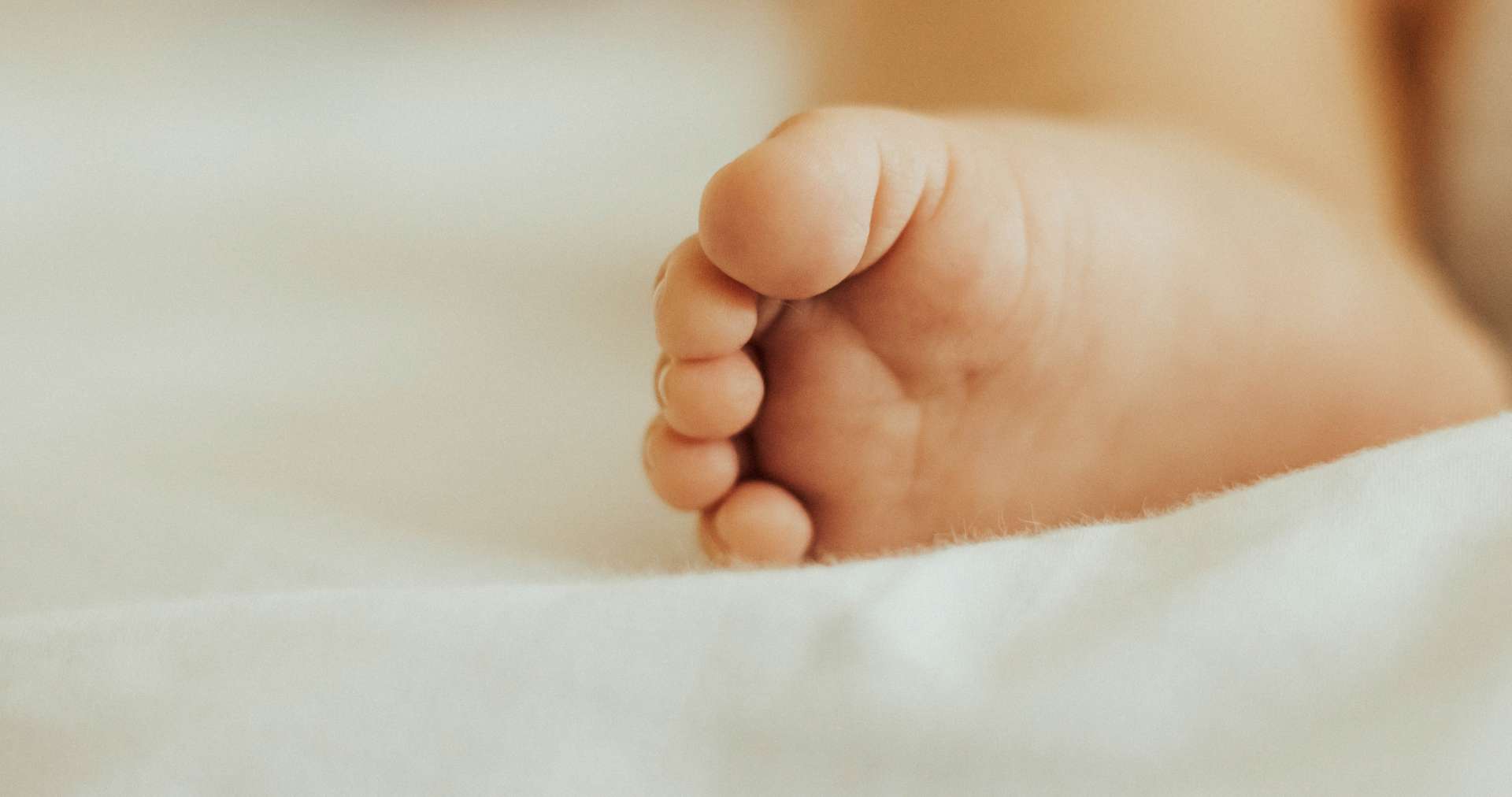 Pacific Island Cervical Cancer Screening Initiative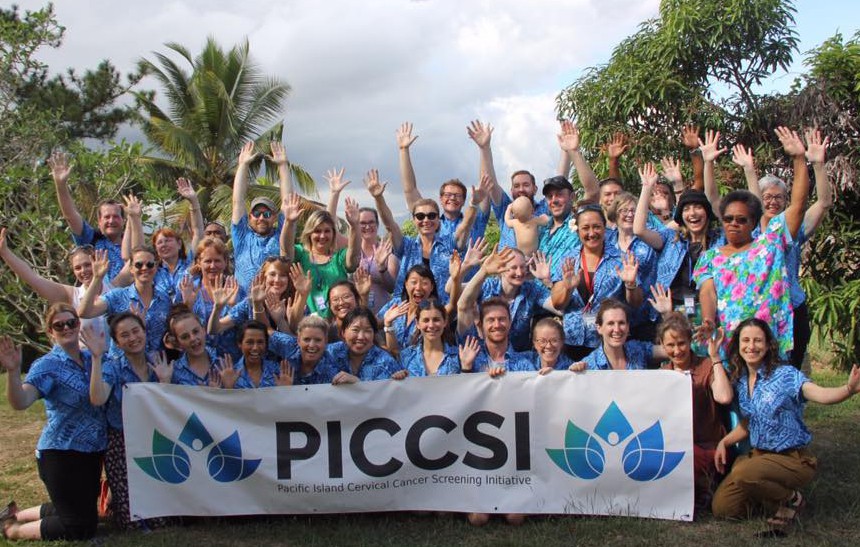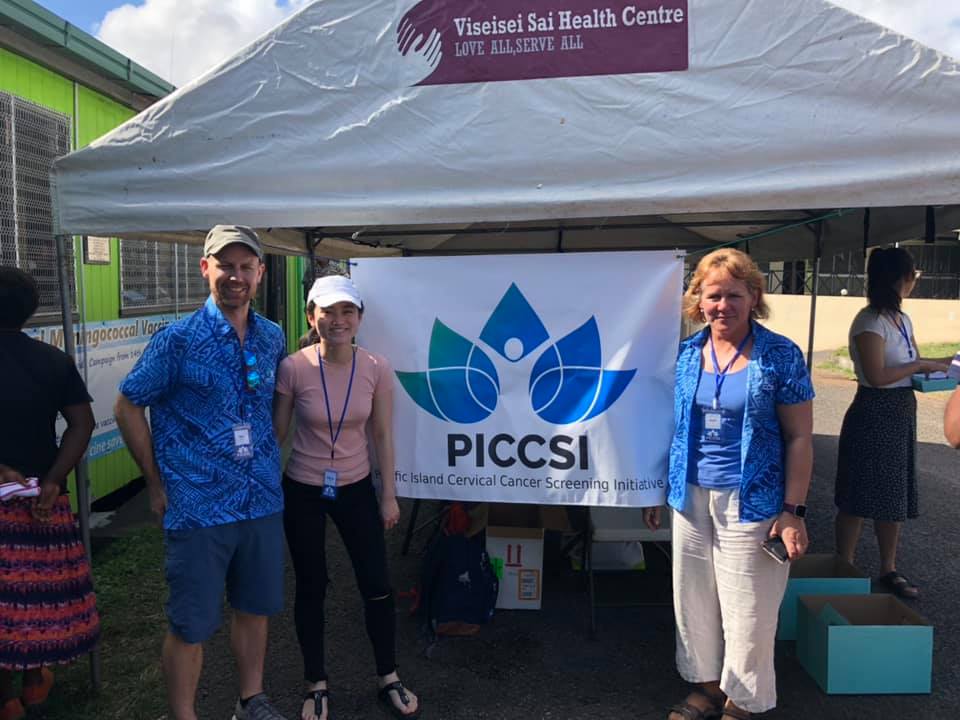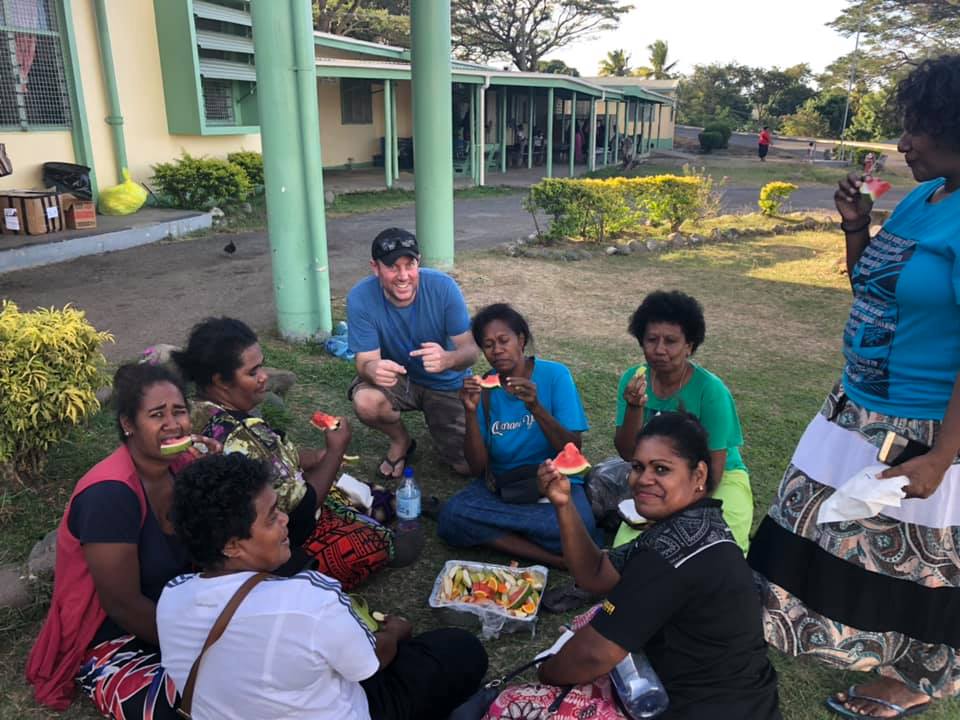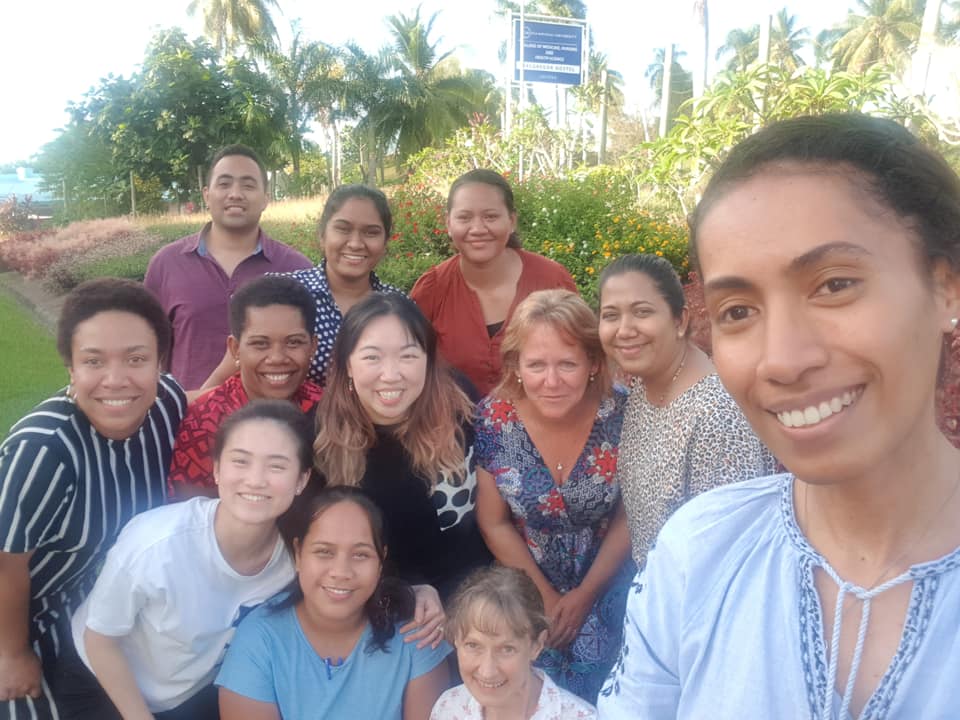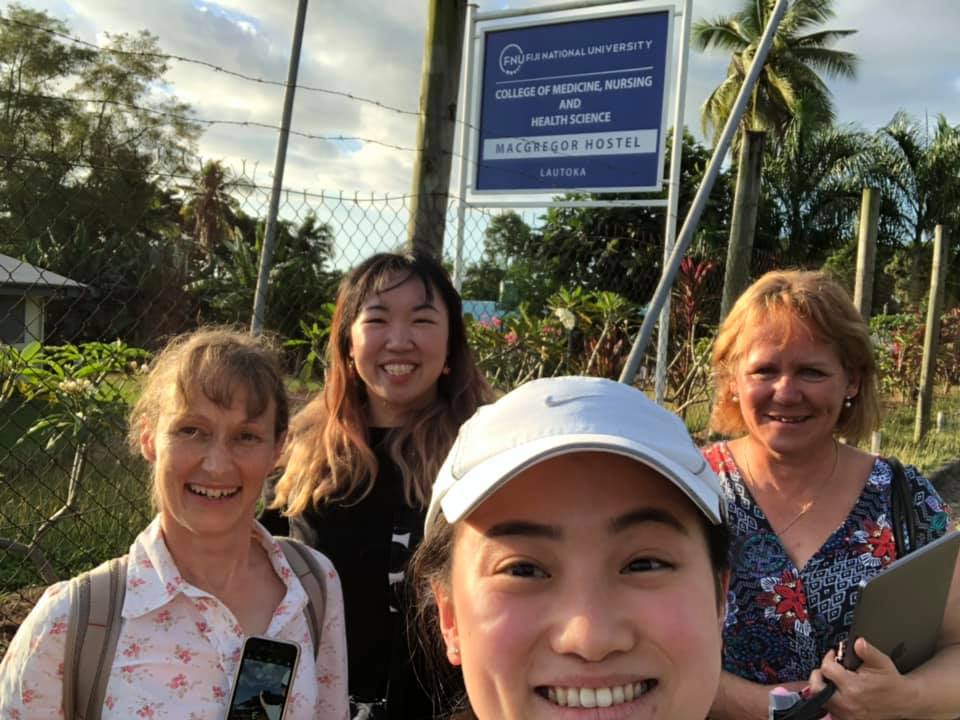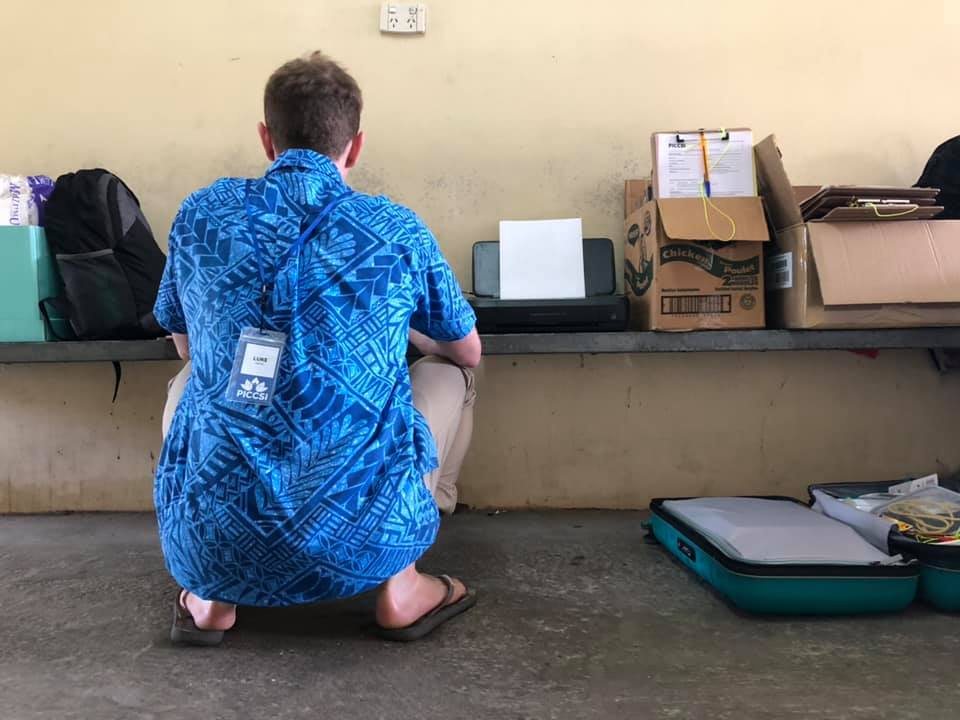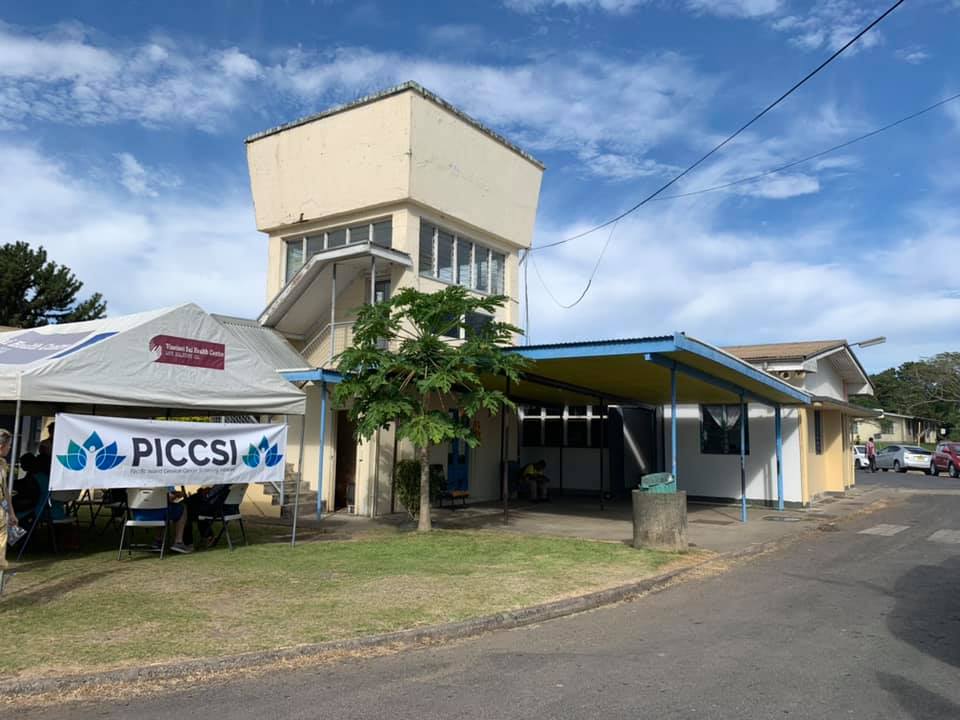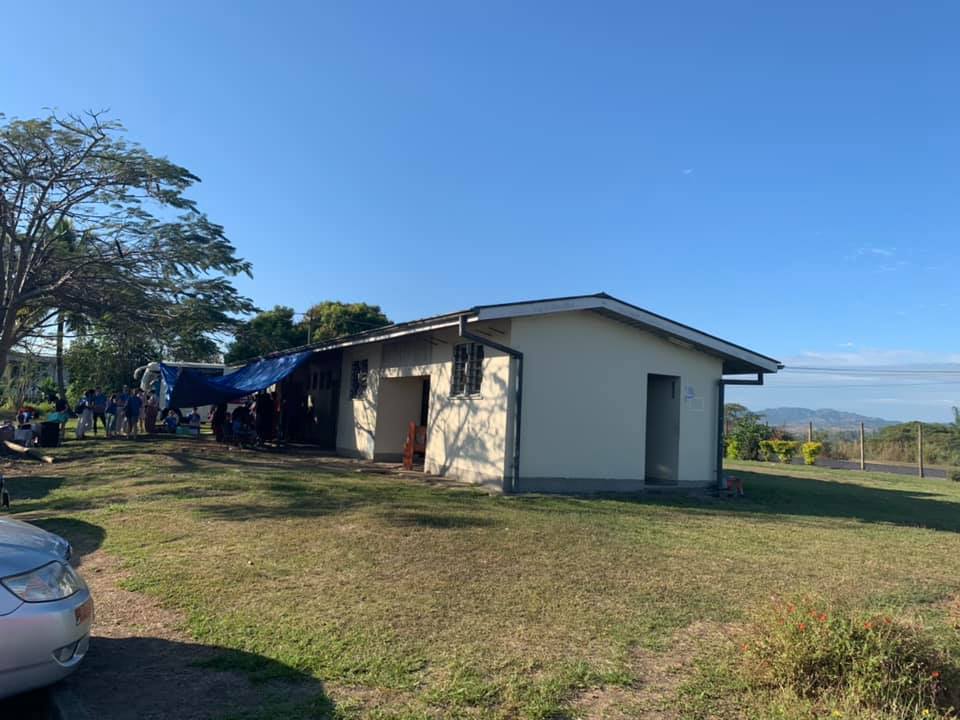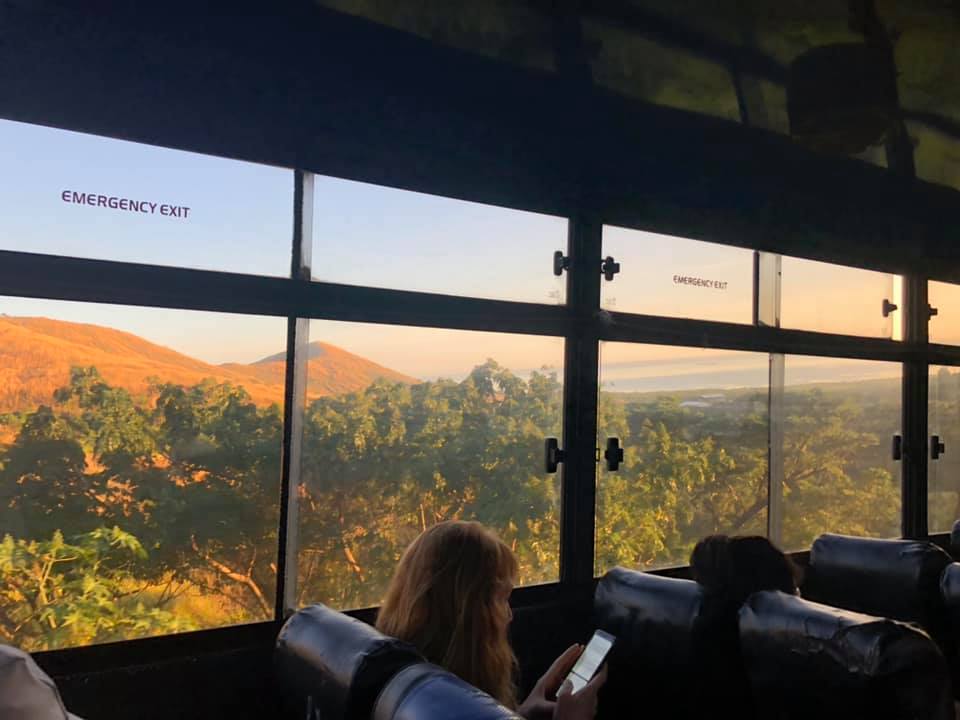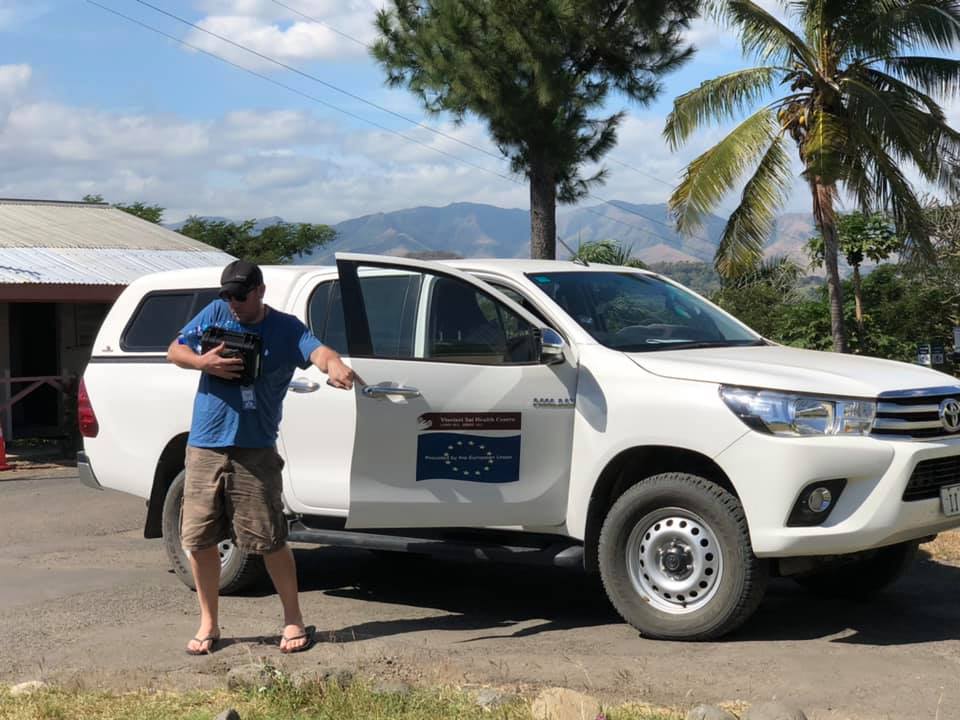 Nicola has worked extensively in the Pacific in countries including Vanuatu, Fiji, Samoa and Kiribati.
Whilst working there, she came to recognize the need for better screening and treatment for the Human Papillmoavirus and the cervix cancer it causes.
To address this, she started the Pacific Island Cervical Cancer Screening Initiative (or PICCSI, pronounced "Pixie!"). PICCSI is a non-profit group of volunteers who are trying to not only screen and treat women in the Pacific, but also to research and document the prevalence of cervix cancer and HPV in the region.
Nicola would like to publicly thank her friends, family and colleagues for their support of her PICCSI endeavour.
She would particularly like to thank a few of her obstetric patients who recently asked friends and family to make a tax-deductible donation to PICCSI in lieu of flowers at the time of their child's birth. Your thoughtfulness is very much appreciated! Thank you!
To ensure you are seen in an appropriate time-frame, we ask that you send us your GP referral. 
If you have a referral and would like an appointment, please call Northern Obstetrics and Gynaecology Specialists on 9468 0396.
Alternatively, you can complete a form to indicate your preferred appointment time and upload your referral. You will receive a phone call to confirm your details and appointment time.
Nicola is available to her obstetric patients 24 hours per day
In the event of a serious emergency please always call 000 first.
In the event of other urgent situations out of hours, please call our callback service. The number is written on the cover of the green folder you were given at your first appointment. Nicola will call you back straight away.
If Nicola is in surgery or delivering another patient, one of her colleagues, Dr Kim Thompson or Dr Gene-Lyn Ngian (who you have likely already met at an earlier consultation) will step in and take care of you in the meantime.
Northern Obstetrics & Gynaecology Specialists (NOGS)
Northpark Private Hospital
Consulting Suites – Suite 11
Cnr Greenhills and Plenty Roads
Bundoora 3083
Tel: (03) 9468 0396
Fax: (03) 9005 5113
Email: admin@northernogs.com.au
Mercy Hospital for Women
163 Studley Road
Heidelberg 3084
Tel: (03) 8458 4444